Fact Checked
workplace approved Certification Courses – Career Path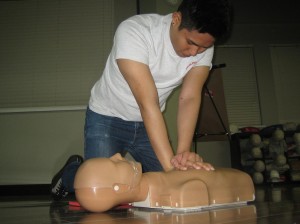 Going for a career in healthcare could be a very big deliberation just like any other career path. If you are fascinated about saving lives but not ready for the long years of study in medical school to be a doctor or a nurse, you might want to start with a workplace approved Certification course as a test run. The courses are short, they take weeks and they have several specialized areas to be certified in.
You can decide to be a paramedic, a nursing assistant, an emergency medical technician. These courses do not have rigorous entry requirements; just a post secondary degree and physical fitness.
Nursing Assistants
The nursing assistant course is a perfect step if you are looking toward to become a professional nurse. You will learn how to give quality healthcare for babies, children, the sick and the elderly. You can end up working in a nursing home or a hospital. The course will train you to work independently, to be sensitive to your patients, take blood pressure and respiration of your patients, help you with communication skills and you will also learn medical terminologies.
Emergency Medical Technicians
Another very interesting course in the workplace approved Certification course is the emergency medical technicians. If you have ever dreamed of becoming a firefighter, this might be a way to see if it is a career for you. The emergency medical technicians are the first responders to fire, drowning, cardiac or breathing emergencies until a doctor can attend to the patient.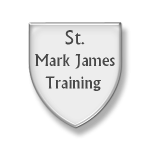 This course usually takes longer than the rest and is for candidate interested in becoming an athletic trainer, a firefighter and a lifeguard. As an emergency medical responder it is your job to reduce pain, sustain life until the medical doctor can take over.
Lifeguarding
This is a great summer job for people who love swimming or surfing and are interested in saving lives. In the professional lifeguard course, you will learn with the help of videos, team discussion and hands-on practice, how to rescue injured swimmers and drowning swimmers from the waters. This can be a very lucrative career as while a perfect way to have fun while doing it.
Babysitters
If you are good at calming crying babies or like to have fun with children, this might be for you. The workplace approved certification course for babysitter training will train you to keep children safe, follow household rules while you also help them have fun. This is for young boys and girls interested healthcare as a career or for those who just want to make some extra money while in school.
Training Instructor
Another fulfilling and rewarding career path in the healthcare is the becoming a workplace approved training instructor. The course compasses of all other sub-courses and off course take a longer period to be certified in. You will learn to teach students to be; lifeguards, babysitters, water safety, emergency medical responders, and CPR specialist and so on.
One of the major advantages of going for a career in the healthcare sector is the readily availability of jobs. There has been a high demand for medical professionals and this does not seem to be changing anytime soon.