Fact Checked
Many researchers and healthcare professionals agree that taking Thunder Bay first aid classes is one of the most effective ways to stay healthy even during flu health scares. Considering that the recent health trends all point out to a possible spike in the number of people who are infected in the Thunder Bay area, taking this type of first aid classes has never been more relevant not just for residents but for visitors as well. Here are some of these trends and statistics.
The Impact of One Death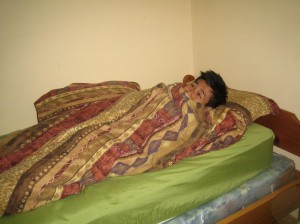 In a news article that was published by CBC News in December 20, 2013, one person has reportedly died from the flu in the Thunder Bay area. This information came directly from the medical officer of health in the area who also announced that the number of patients who are exhibiting flu-like symptoms are increasing. It is because of this one death and the number of people who have flu-like symptoms which prompted other healthcare officials, administrators and professionals to warn the public on the increasing possibility of contracting the disease especially during the holidays where many residents converge on public places to celebrate or to shop.
The Rising Death Toll
Shortly after this report was released, it was revealed by other government and news sources that two more people were pronounced dead due to the H1N1 virus in the Thunder Bay area on December 30, 2013. Around this time, it was also reported that 40% new cases were reported in ten days after the first flu-related death was reported. In January 09, 2014, four other cases of H1N1 death was reported in the Thunder Bay area. Health officials say that this number is to be expected especially during the flu season. However, this does not mean that the deaths are not preventable.
Preventing Flu-related Deaths Through Thunder Bay First Aid Classes
Through proper hygiene and usage of common protective gears such as face masks, residents can avoid the flu without compromising their daily activities. These are the type of knowledge that trainees learn in a Thunder Bay first aid class. Aside from these preventive measures, trainees will also learn how to administer appropriate medications for those who are experiencing medical emergencies due to the flu without putting their lives in danger. Through these first aid classes, residents will also be encouraged to take charge of their health and get vaccinations which can help save their lives as well as the lives of people that they may infect.